Welcome to our free classical music site
Welcome to Classical Connect - the free classical music site!
If you like classical music, you've come to the right place! Classical Connect is your virtual concert hall, featuring thousands of recordings of classical music. If you love piano music, just go to the Browse by Instruments section and access the thousand-plus piano recordings available in our library. If you prefer the violin or the flute, you won't be disappointed either – in fact, we have music for practically every instrument! If, on the other hand, you're interested in a particular composer, you can Browse by Composer and select your favorite.
Where do we get our music? Our site allows independent musicians to upload their own recordings, or we may do it on their behalf. Musicians value the special opportunity Classical Connect offers because it allows for their music to be heard around the world. Several hundred musicians have already joined our site. We also have arrangements with several labels, festivals, programs and orchestras, allowing us to use some of their material.
As a visitor to our site you can listen to the first three minutes of any recording. However, by joining our site you'll have access to all full-length performances. Joining is easy and has many great benefits. You'll be able to create playlists, comment and vote on recordings, share music with friends, listen to our special programs, and more.
The music you hear upon entry was randomly selected from our library - what we call our Serendipity list. You can always pause it or jump to the next piece. You'll be able to change the content of these initial selections once you've signed in.
To help you navigate the site and use its features, we've also created a Help page.
In the meantime, enjoy the music!
The Classical Connect team
July 27, 2015. Brahms's Intermezzi op. 117. Enrique Granados and Hans Werner Henze were born this week, Granados on July 27th of 1867 and Henze – on August 1st of 1926. Both are very interesting, each in his own way, and we've commemorated them on previous occasions. Today,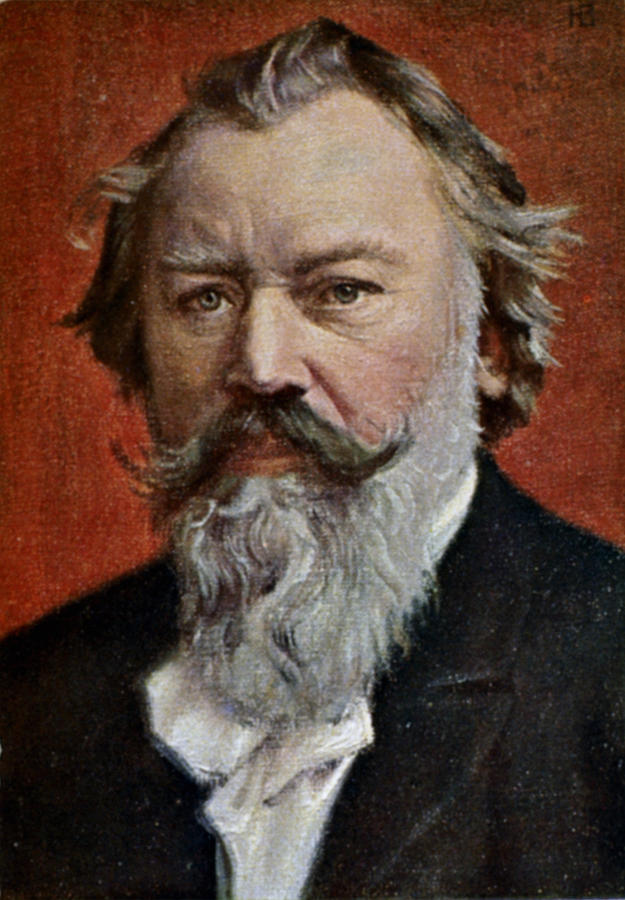 though, we'll continue the traversal of the late piano works of Johannes Brahms, moving to his Intermezzi op. 117. We'll illustrate them with the performances by thee young pianists: the Israeli Yael Kareth and two Americans, Lucille Chung and Evan Mitchell. ♫
In contrast to the neighboring opp. 116 and 118, Brahms comprised op. 117 of only three intermezzi. However, these three works are of an unmistakably greater import than the similar works of those two collections (excepting, of course, the grim E-flat minor Intermezzo). Despite their subdued tone, they carry a weight that could be hardly found within either op. 116 or op. 118, yet together form a fulfilling whole. The outer pieces span complete ternary forms, while the middle piece traces a terse, yet rich, sonata design. They also hearken back to the earlier Ballades in the weight and manner of their discourse, with the first taking its cue from an actual Scots lullaby.
The first of the triptych of intermezzi is in E-flat major (here). Heading this gentle Andante is the opening lines of "Lady Anne Bothwell's Lament," taken from Johann Herder's German translation: "Schlaf sanft mein Kind, schlaf sanft und schön! Mich dauert's sehr, dich weinen sehn" ("Sleep sweetly my child, sleep sweetly and beautifully! It grieves me much to see you weep"). The opening melody, presented in a middle voice and cradled between gently rocking octaves, could not be a more apt fit for Herder's lyric. After an initial statement, Brahms begins to restate the melody. However, as the harmonies begin to change so does the melody. The cadence in the fourth measure is changed, passing briefly into the key of the dominant, before returning to the tonic of E-flat in the next. Instead of proceeding with the rest of the melody, Brahms presents a varied statement of the melody's first four measures, which is now accompanied by gently syncopated chords in a 3/4 meter against the melody's 6/8. Though the rhythmic disturbance evaporates in the next cadence, the music modulates without warning into the key of A-flat minor, and the opening phrase of the melody is the presented in austere octaves. This sudden melancholic passage serves as a transition into the doleful central episode. The minor key is maintained, yet the tempo slackens somewhat. Arpeggios in the low register of the piano accompany a melodic motif cleverly extracted from the second measure of the principal melody. During the course of the episode, the melody's initial stepwise descent also returns against eerie harmonies that suggest a return to E-flat, but maintain the shadowy hues of the minor by the obstinate presence of D-flat. Four times this head motif returns of which the last once again ever so slightly disturbs the rhythmic feel of the music and inevitably brings about the reprise of the opening section. While the form of the opening is followed, the reprise is varied. The melody first appears in octaves and is passed between hands, as the accompanying chords pass from the resonant low register to the ethereal treble, but then later is embellished modestly with sixteenth notes. Interestingly, the rhythmic disturbance of contrasting meters is, in the reprise, nearly eliminated, appearing only in a single measure before a brief coda. In place of the austere minor statement that presaged the episode, the major key is maintained as Brahms makes use of the melody's memorable cadential figure to bring the lullaby to a close. (Continue reading here).Permalink
---
Welcome to our Virtual Concert Hall
We started Classical Connect with a mission to provide independent musicians with a new venue for their performances. Hundreds of classical musicians have taken advantage of this opportunity, sharing their music with listeners across the world.
We encourage you to join and upload your performances. Once signed in, you'll be able to create a personal page with your bio, photo and other promotional materials. Since all the recordings on our site are streamed, your performance cannot be downloaded without your permission. In the future, you may also benefit from our plan to introduce fees for certain downloads. These fees will be shared with you, the musician.  If you have a video of your performance on YouTube, you can link it to your personal page: go to Upload or Link Your Performance and paste the YouTube URL in the appropriate field.  Your video will play on Classical Connect alongside your audio recordings.
Also, we have created a new feature called Concert Schedules, which allows you to enter your future concerts. Once your event has been entered, two things should happen. First, the concert is displayed on your personal page, below the bio. Second, the concert appears on the combined front-page Concerts Calendar. Moreover, for two days – the day before the concert and the day of the concert itself – there will be a message announcing your concert on the front-page News and Updates tab. This is the very first tab presented to all logged-on users.
On the technical side: our site accepts MP3 and MP4 files, so if you have a CD recording, you can rip and upload it in this format. For better quality, we recommend using a bit rate of 128 kbps, an audio sample rate of 44 kHz, and a two-channel (stereo) format.
To upload, enter the complete title of the piece, including its key, number, opus, etc. For example, the title of Beethoven's Sonata No. 21 would be identified as Sonata No. 21 in C Major, Op. 53. "Waldstein" is optional.  Also, we encourage you to leave comments about your performance or the composition.
If your performance was recorded on several tracks, then upload each one with a different title. For example, Sonata No. 21, part 1, Sonata No. 21, part 2 and so on. Please let us know and we'll merge these different movements into one complete performance with the appropriate title.
Please do not upload parts of a composition. Think of Classical Connect as your virtual concert hall: only upload the things you would play in a real one.
If you have any questions, please contact us by clicking here and sending us an e-mail. We'll make every effort to respond as quickly as possible.
The Classical Connect team
Benefits of Joining Classical Connect
There are many advantages to joining Classical Connect. The first, and most obvious, is the ability to listen to complete performances. We have more than 2,000 different pieces of classical music, some of them as long as an hour and 50 minutes (yes, that's how long Mahler's Third Symphony is!). Once you're logged in, you can listen to every one of them from start to finish – that's if you like the performance, of course.
You can also create personal playlists. There's no limit to how many pieces each playlist can include. You can read more about playlists here. In addition, you can comment and vote on any piece of music in our library. The grades / rankings go from 1 (lowest) to 10 (highest), but please only reserve 10s for the truly great performances and use 1s sparingly!
Another advantage includes sharing performances with your friends. Click the Share button on the Player and send a message to your friend on Classical Connect, or simply copy/paste the link into an e-mail. Your friends don't even need to be members of Classical Connect; they can simply click on the link and listen to the complete performance the same way you do.
Also, you can actively participate in Forums only if you've joined the site.
Finally, as you set up your profile, you can select the content of the initial musical selection or omit it entirely.
Joining is easy. Just click here and follow the instructions.
Enjoy!
The Classical Connect team