Welcome to our free classical music site
Welcome to Classical Connect - the free classical music site!
If you like classical music, you've come to the right place! Classical Connect is your virtual concert hall, featuring thousands of recordings of classical music. If you love piano music, just go to the Browse by Instruments section and access the thousand-plus piano recordings available in our library. If you prefer the violin or the flute, you won't be disappointed either – in fact, we have music for practically every instrument! If, on the other hand, you're interested in a particular composer, you can Browse by Composer and select your favorite.
Where do we get our music? Our site allows independent musicians to upload their own recordings, or we may do it on their behalf. Musicians value the special opportunity Classical Connect offers because it allows for their music to be heard around the world. Several hundred musicians have already joined our site. We also have arrangements with several labels, festivals, programs and orchestras, allowing us to use some of their material.
As a visitor to our site you can listen to the first three minutes of any recording. However, by joining our site you'll have access to all full-length performances. Joining is easy and has many great benefits. You'll be able to create playlists, comment and vote on recordings, share music with friends, listen to our special programs, and more.
The music you hear upon entry was randomly selected from our library - what we call our Serendipity list. You can always pause it or jump to the next piece. You'll be able to change the content of these initial selections once you've signed in.
To help you navigate the site and use its features, we've also created a Help page.
In the meantime, enjoy the music!
The Classical Connect team
October 27, 2014. Paganini and Berio. Today is the birthday of Niccolò Paganini, who was born in Genoa in 1782. As a composer he's best known for his 24 caprices for violin solo and several violin concertos. So here, to celebrate, are two caprices, played by two of the greatest violinists of the 20th century, David Oistrach (caprice no. 17, recorded in 1946) and Jascha Heifetz (Caprice no. 13, in a somewhat unnecessary arrangement for the violin and piano, with Brooks Smith, recorded in 1956).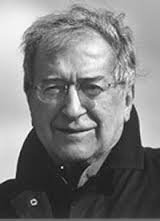 Last week we wrote about Liszt's first book of Années de pèlerinage and didn't have time to mark the 89th birthday of the Italian composer Luciano Berio, who was born on October 24th of 1925. Berio was one of the most interesting composers of the second half of the 20th century. Born into a musical family (both his father and grandfather were organists and composers) he started studying music at an early age. During the war he was conscripted by Mussolini's Republic of Salò, but injured himself in training and spent most of the time in a hospital. When the war was over, he went to Milan to study piano and composition but his injured hand cut short his piano aspirations. His early compositions were written in the neo-classical style of the Stravinsky type, but he soon became interested in the avant-garde music and especially in serialism. In 1952 he went to the US to study with Luigi Dallapiccola in Tangelwood. Dallapiccola, also an Italian, was the major proponent of serialism, being influenced by Webern and Berg.
Berio then attended several of the International summer courses in Darmstadt, at that time the epicenter for new music in Europe. Darmstadt was the place for young composers and music theoreticians to listen to music, lecture, argue, and share ideas. Among the participants were Stockhausen, Boulez, Ligeti, Milton Babbit, Hanz Werner Henze and many others. Theodor Adorno, the leading philosopher and musicologist, was one of the active participants. In the 1960s Berio spent a lot of time in the US, teaching at Tanglewood and Juilliard. Interested in electronic music, he went to Paris and became a co-director of IRCAM (Institut de Recherche et Coordination Acoustique/Musique), a place associated with the name of Pierre Boulez and one of the leading centers of research in new music in general and electro-acoustical music in particular. After returning to Italy in the 1980s, Berio created a similar center in Florence, called Tempo Reale. Though he was a sought-after teacher and traveled constantly, he bought some land and buildings in the village of Radicondoli, not far from Siena. That became his base, especially after his third marriage to Talia Pecker, an Israeli musicologist. Berio continued to actively travel, conduct and compose till the end. He died in Rome on May 27, 2003.

Berio possessed a wonderful intellectually curiosity which went well beyond music. In the 1950s he collaborated with Umberto Eco, a philosopher, novelist and literary critic. Together they produce several radio programs on language and sound - for example, words that are formed by sounds that describe their meaning (like "cuckoo," for example, or "roar"; the fancy name for it is "onomatopoeia"). Eco also got Berio interested in semiotics, the study of symbols and signs. Later in his life Berio collaborated with the writer Italo Calvino and the architect Renzo Piano.
Berio worked in many different styles, from pieces for solo instruments to orchestral works for operas. He wrote a series of works for different instruments calls Sequenza. The first Sequenza, for flute, was written in 1956, the last Sequenza XIV, for cello, in 2002. From 1950 to 1964 Berio was married to Cathy Berberian, an American mezzo-soprano (they met in Milan, while studying at the conservatory). Sequenza III, for voice, written in 1965, and dedicated to her. And here she is, singing this piece. Berio's Sinfonia was commissioned by the New York Philharmonic and premiered in 1968. Here's the first movement, performed by the Orchestre National de France under direction of Pierre Boulez, with and the Swingle Singers, 1969.Permalink
---
Welcome to our Virtual Concert Hall
We started Classical Connect with a mission to provide independent musicians with a new venue for their performances. Hundreds of classical musicians have taken advantage of this opportunity, sharing their music with listeners across the world.
We encourage you to join and upload your performances. Once signed in, you'll be able to create a personal page with your bio, photo and other promotional materials. Since all the recordings on our site are streamed, your performance cannot be downloaded without your permission. In the future, you may also benefit from our plan to introduce fees for certain downloads. These fees will be shared with you, the musician.  If you have a video of your performance on YouTube, you can link it to your personal page: go to Upload or Link Your Performance and paste the YouTube URL in the appropriate field.  Your video will play on Classical Connect alongside your audio recordings.
Also, we have created a new feature called Concert Schedules, which allows you to enter your future concerts. Once your event has been entered, two things should happen. First, the concert is displayed on your personal page, below the bio. Second, the concert appears on the combined front-page Concerts Calendar. Moreover, for two days – the day before the concert and the day of the concert itself – there will be a message announcing your concert on the front-page News and Updates tab. This is the very first tab presented to all logged-on users.
On the technical side: our site accepts MP3 and MP4 files, so if you have a CD recording, you can rip and upload it in this format. For better quality, we recommend using a bit rate of 128 kbps, an audio sample rate of 44 kHz, and a two-channel (stereo) format.
To upload, enter the complete title of the piece, including its key, number, opus, etc. For example, the title of Beethoven's Sonata No. 21 would be identified as Sonata No. 21 in C Major, Op. 53. "Waldstein" is optional.  Also, we encourage you to leave comments about your performance or the composition.
If your performance was recorded on several tracks, then upload each one with a different title. For example, Sonata No. 21, part 1, Sonata No. 21, part 2 and so on. Please let us know and we'll merge these different movements into one complete performance with the appropriate title.
Please do not upload parts of a composition. Think of Classical Connect as your virtual concert hall: only upload the things you would play in a real one.
If you have any questions, please contact us by clicking here and sending us an e-mail. We'll make every effort to respond as quickly as possible.
The Classical Connect team
Benefits of Joining Classical Connect
There are many advantages to joining Classical Connect. The first, and most obvious, is the ability to listen to complete performances. We have more than 2,000 different pieces of classical music, some of them as long as an hour and 50 minutes (yes, that's how long Mahler's Third Symphony is!). Once you're logged in, you can listen to every one of them from start to finish – that's if you like the performance, of course.
You can also create personal playlists. There's no limit to how many pieces each playlist can include. You can read more about playlists here. In addition, you can comment and vote on any piece of music in our library. The grades / rankings go from 1 (lowest) to 10 (highest), but please only reserve 10s for the truly great performances and use 1s sparingly!
Another advantage includes sharing performances with your friends. Click the Share button on the Player and send a message to your friend on Classical Connect, or simply copy/paste the link into an e-mail. Your friends don't even need to be members of Classical Connect; they can simply click on the link and listen to the complete performance the same way you do.
Also, you can actively participate in Forums only if you've joined the site.
Finally, as you set up your profile, you can select the content of the initial musical selection or omit it entirely.
Joining is easy. Just click here and follow the instructions.
Enjoy!
The Classical Connect team